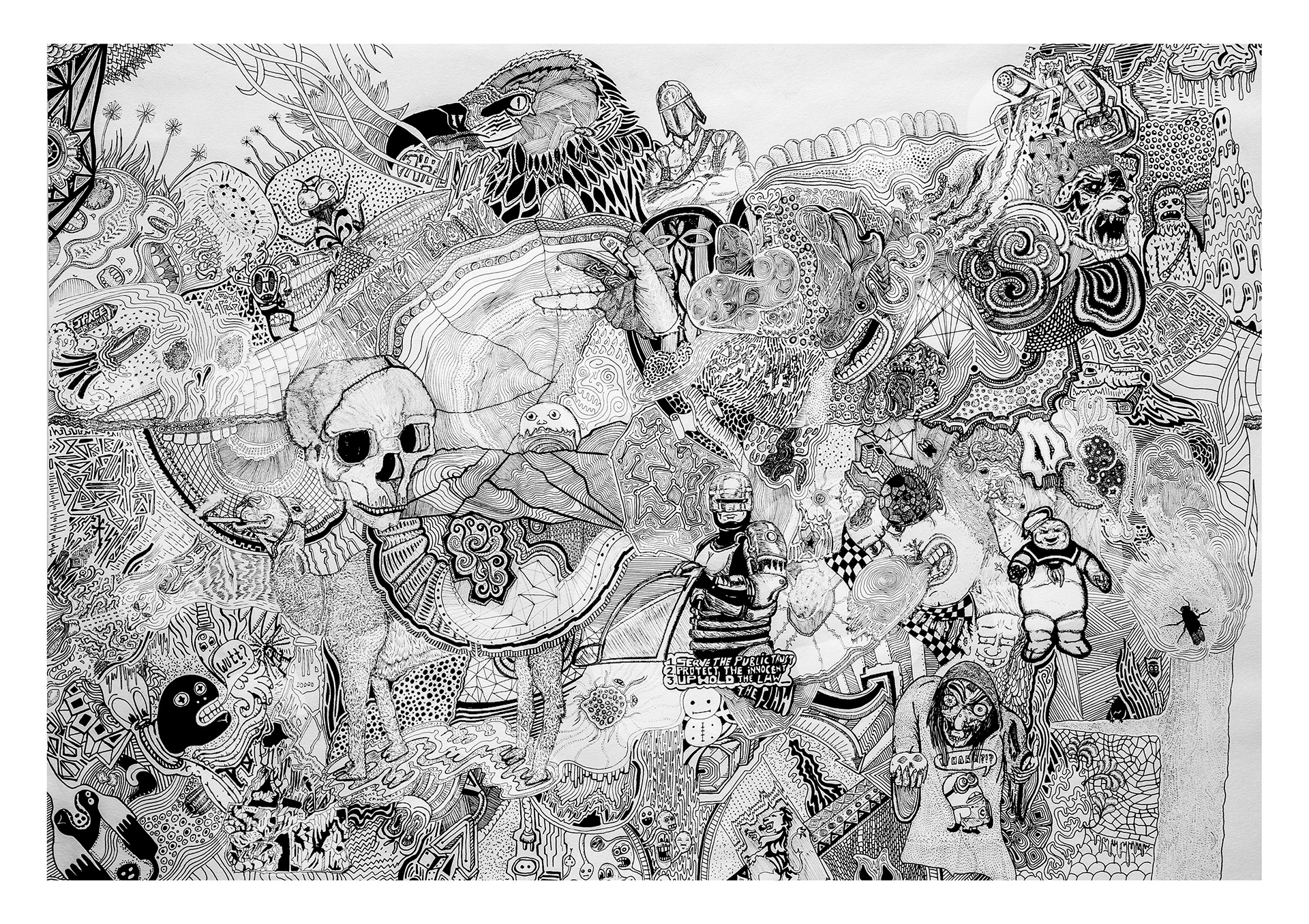 Uphold the flaw
Over a year ago I finally picked up some new Copic liners, just starting to explore the effect of a 0.03MM line on a 65x55cm clean plate. Whenever I felt like it, I picked up the liners and started to draw. Instead of drawing just lines and weird forms, I thought of drawing 'real things' as well and got inspired by my 90s childhood; GI-Joe, Robocop, Ghostbusters, etc.
After a year the piece was still not finished, so I asked around for suggestions (on Facebook). Some came up with great ideas, like adding "Soundwave" from Transformers or a minion from Despicable me.
But still.. It was difficult to finish this one; simply not enough time because of work and partying too much.

So, last month (begin of August) I came across #GreenLabelGallery on instagram. Which led to an Instagram-oriented campaign from Mountain Dew and Chaotic Bastards Amsterdam. 150 people got selected from the campaign and their work will be showcased at the Walls Art Gallery, Amsterdam.
This piece is one of the 150 other amazing works that will be shown at 28th-31th of August.